The Proof is in Our Patients

Great find! The office is filled with kind and knowledgeable staff which made for a very pleasurable visit. I was able to see Dr. Rosales who provided me with the most pain-free and efficient dental procedure of my life. I would definitely recommend this location.
Took me right in. Had root canal and crown. Painless and efficient. Staff very efficient and personable, as well as professional. Would highly recommend.
Awesome customer service. Kind, compassionate, caring staff. Right to the point service!
Claim your FREE Digital Smile Makeover!
See yourself before and after in 30 minutes through the art of digital technology.
*Call for information on getting your digital makeover. Not valid with any insurance. Limited time only.
A State-of-the-Art Dental Facility to Best Serve Our Patients in Deerfield Beach, FL.
Wednesday
12:00 PM – 8:00 PM
Thursday
8:00 AM – 8:00 PM
Saturday
9:00 AM – 3:00 PM
Meet Your Award Winning Deerfield Beach, FL Dentists
At Dr. Berkovich, DMD, our team of general and specialized dental professionals provide all phases of dental care at our office. With a special emphasis on general, cosmetic, and restorative dentistry, our goal is to promote healthy teeth and enhance smiles for all of our patients!
I really think my dentist Dr. Berkovitch and her staff are exceptionally good at providing the most pleasant experience possible for dental work. I have come to her office for several years and have never had a poor experience! The quality of her staff and the work they do should be rated a 10 on a scale of 1 to 5 STARS. I am happy to recommend her and her office for your dental work. 
Tom W.


Dr. Berkovich, as well as her staff, are the most attentive group of people that I've ever encountered in medicine. I've been seeing her for dental and cosmetic work and Shana for cleanings for over 2 years, and my experience has only had positive and professional outcomes. Dr. Berkovich is an ARTIST in her field and Shana is the most gentle and thorough hygienist I've ever had…and I'm 70!  
Janie W.
 

The staff is amazing, the office is always clean. Dr. Berkovich is very knowledgeable I highly recommend her.
I love Ms. Shauna she is the most caring and lovely hygienist in US! I changed many of them before and for last 4 years I'm extremely happy with her job. Highly recommend Ms. Shauna she will make you feel warm and comfortable, will explain everything to you. 
Oksana H.


I never leave reviews. In fact I just got my google gmail account. Rarely anyone likes to see a dentist. But in this case Dr Berkovich and Dr Bui provided me with excellent care. I called with pain. The office took me in the following day. I got examined my Dr B and then Dr Bui. It was determined that I needed a root canal. It was very cool. They have some type of a new digital catscan that just shows on the screen all of your bones. Anyway. I was out of pain in less than 2 hours. Thanks you Dr B and her staff for making me feel comfortable. 
Alex E.


Most Insurances Welcomed and Maximized
We'll make the process of paying for your dental care as simple as possible! Our office accepts a wide variety of insurance plans, and we're always happy to file your claim for you so that you can be sure to receive the maximum benefits available to you. Angela Berkovich DMD will maximize benefits with Delta Dental, Cigna, Metlife, Aetna, Guardian, Ameritas, Principal, United Healthcare, United Concordia, Assurant, GEHA, Careington, Humana, TDA, BlueCross BlueShield and more! Call us today to find out how we can maximize your insurance plan!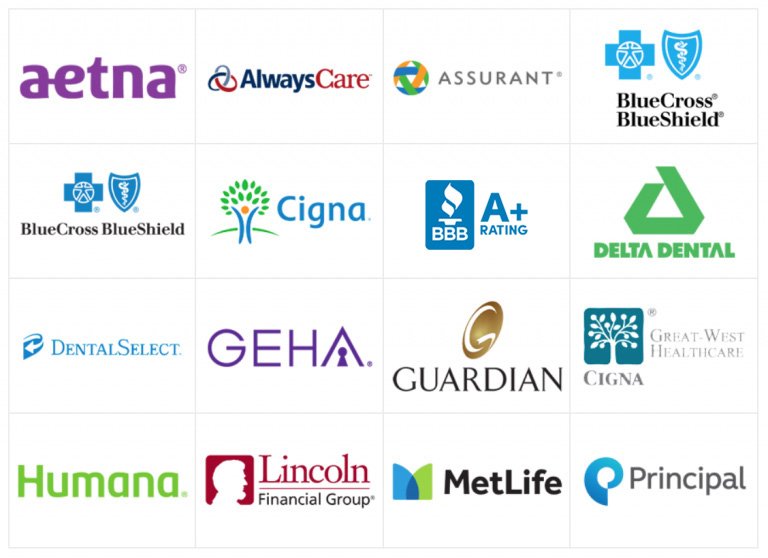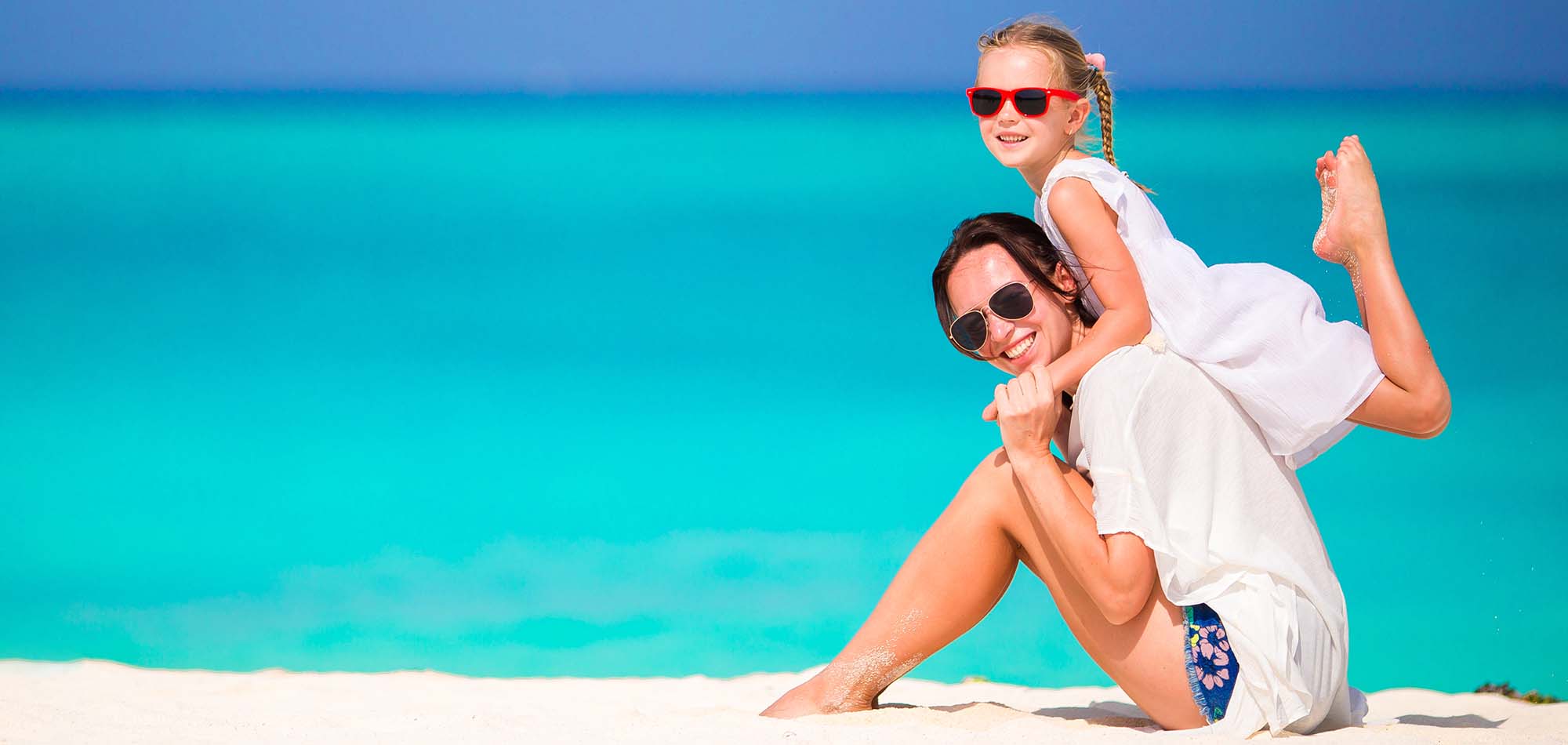 Why Choose Our Dental Office
Top Rated Dentist in Deerfield Beach, FL
Your health, comfort, and well-being are our priorities. We believe in providing dental treatments that are not only the best quality of service but also relaxing and gentle. Feeling great about your treatment only encourages you to continue the right treatment plan to make your smile healthy and beautiful.
We guarantee that our patients receive the friendliest and most efficient patient care possible while utilizing the latest technologies and procedures. From the moment you enter the waiting room until you walk out the door, our staff will do everything they can to make sure that you are comfortable, relaxed, and enjoying your appointment as much as possible.
There are no hidden treatment costs or unexpected dental care when you are a patient at the office of Dr. Angela Berkovich. We take the time to be sure that you are fully informed about your dental care from start to finish. Let our dental team show you how a dentist appointment should be — in a caring environment.
We treat you like family because we recognize how important a decision choosing a dentist is for you and your family. Your smile is, after all, your most precious possession! Your smile conveys a lot about who you are and how others see you. The moment you walk through our doors, you and your family will be welcomed by our kind staff in a welcoming, stress-free environment.
Family & Cosmetic Dentistry
At the office of Dr. Angela Berkovich, crowns, extractions, root canals, implants, and cosmetic procedures are all available. Our Deerfield Beach patients can also take advantage of our emergency dental services. You can rely on our office to give you the best dental care possible from a skilled practitioner who sincerely cares about their patients' oral health.
All of our patients will receive the most courteous and thorough dental care possible in the deerfield beach area. We make sure that every single one of our patients receives the best care and support. We are here to help, whether you need an implant, need a cleaning and checkup, or even have a dental emergency. We know how important it is to see you right away if you have a dental emergency. Any of our patients who are having a dental emergency can expect a same-day treatment from us.
Even if you don't have a dental emergency, our staff will make every effort to accommodate your needs and schedule an appointment for you as soon as possible. We offer extended hours to accommodate everyone's busy schedules! We can help you set up an appointment weeks, even days in advance. Call our office today to make an appointment!
---
Top-Rated Cosmetic Dentist in Deerfield Beach – Restorative Dentistry Near Me – Deerfield Beach Family Dentists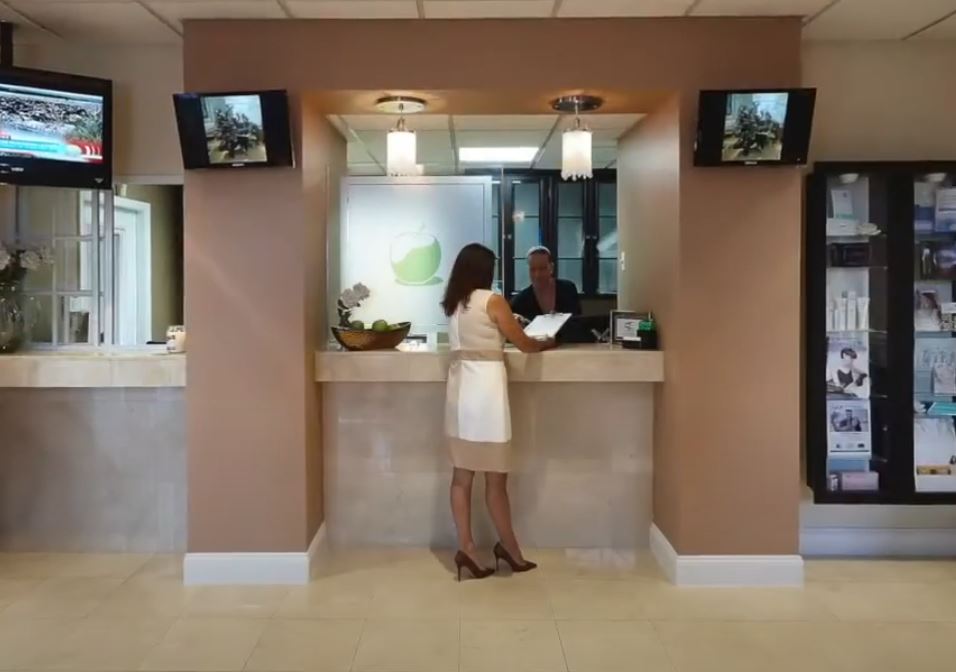 The Ultimate Patient Experience
At Angela Berkovich DMD, we always give our patients a warm welcome to our Deerfield Beach, FL office! We're happy to serve all the dental needs of you and your family in our state-of-the-art dental practice.
MOST INSURANCES WELCOME AND MAXIMIZED!
Contact us and schedule your visit today. 
OUR LOCATION Angela Berkovich DMD
| | |
| --- | --- |
| Monday | 7:00 AM – 8:00 PM |
| Tuesday | 7:00 AM – 8:00 PM |
| Wednesday | 12:00 PM – 8:00 PM |
| Thursday | 8:00 AM – 8:00 PM |
| Friday | 8:00 AM – 4:00 PM |
| Saturday | 9:00 AM – 3:00 PM |
| Sunday | CLOSED |