Deerfield Beach's Leading All-on-4 Dentist
A new set of natural looking teeth in just
One Day with All-on-4's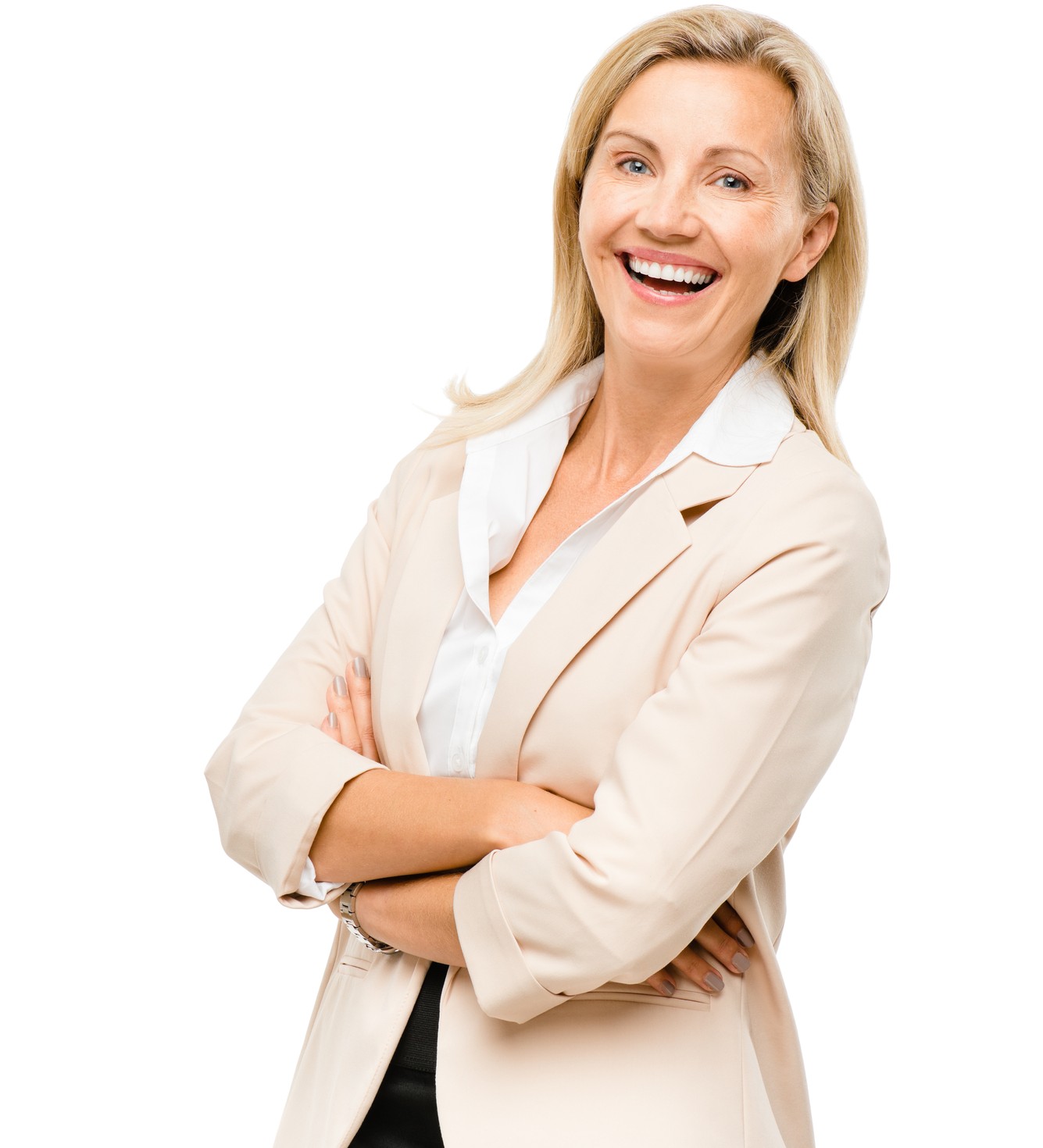 People who don't want the mess and annoyance of conventional dentures now have a revolutionary alternative in the form of All-on-4 dental implants. The All-on-4 technique is a proprietary technique that uses implants to secure dentures, ensuring that they stay securely in place.
Permanent dentures with All-on-4 implants are held firmly in place by posts inserted into your jawbone. The All-on-4 technique restores your smile with natural-looking, natural-feeling teeth if you've lost teeth due to decay, injury, or aging.
Four, and occasionally six, implants hold and support a fixed restoration known as an All-on-4 or All-on-6. They are fixed, feel and look very similar to your natural teeth, don't need to be removed at night, and don't cover the palate of your upper arch.
In addition, they are made of porcelain, which, in contrast to a set of dentures, is a strong and attractive material that needs little to no maintenance.
Schedule a FREE, No Obligation Consultation Today!
Top-Rated and Affordable Smile Restorations
A completely natural smile
All-on-4 dental implants are the closest thing to natural teeth. This permanently fixed solution means you can eat, laugh and smile with complete confidence.
Achieve your new smile in just one day. With All-on-4, all of your teeth will be replaced with a tooth bridge which can be done within 1 day.
Total Support, No Bone Loss
Replacing your teeth with dental implants supported in the jaw bone can help to reduce bone loss and improve facial appearance.
With a 95-97% success rate, All-on-4 is clinically proven to be one of the most successful dental treatments available.

Our Patients are All Smiles After Implants
A true professional and master in his craft. Dentistry of South Florida is not only brilliant and compassionate but you truly feel like a member of their family under their teams care. They will immediately put you at ease and I can't rave enough about how happy I am to have found them. Stop searching for another Dental surgeon because there is no one better than him. I promise you, you'll wish you had found him sooner.
Dentistry of South Florida provides the best dental care I have ever experienced through surpassing expectations by having Patient Care as the first priority. I am usually very anxious at any dental facility, however, the doctor did an excellent job making me feel comfortable and anxiety-free. I can't recommend them enough!!
Dentistry of South FLorida is hands down the best. I've never met a team so passionate about not only work, but passionate about his patients. They takes the time to explain exactly what they're doing and keep your best interests in mind, keeping you at ease from start to finish. Not for a second did I experience any type of pain. They are miracle workers
Our Treatment Warranty -
Your Peace of Mind
Like any medical treatment, dental implants are extremely predictable but can fail on occasion. We've devised a comprehensive warranty to protect your investment and give you absolute peace of mind.
All-on-4 offers you many advantages:
A cost-effective solution. When compared to some other implant supported restoration methods, your new replacement teeth require fewer implants for each jaw. With fewer implants required, the cost is lowered.
Reduced need for bone grafting. The special angled placement of two of the implants ensures a secure and stable anchorage for the replaced arch, often making bone grafting unnecessary. Faster treatment and healing time. Your replacement arch can be attached to your implants immediately after insertion.
Scientifically proven and documented. All-on-4 has had good clinical outcomes from decade long studies with favorable results.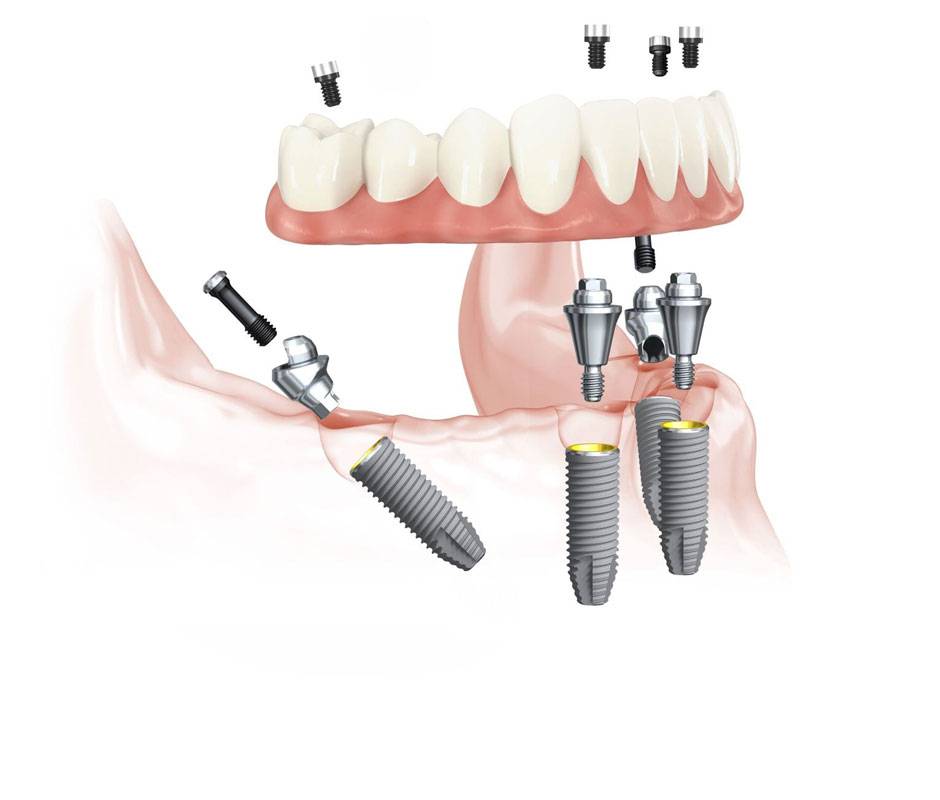 There are countless benefits to choosing our Zirconia Dental Implants to replace your missing teeth, including:
Creating vibrant smiles for healthy lifestyles!
"All I have to say is, I received first class service with the team at Dentistry of South Florida. I had the All on 4 implant system and I got my new teeth the same day. I feel and look fantastic. Thanks again Dentistry of South Florida!!"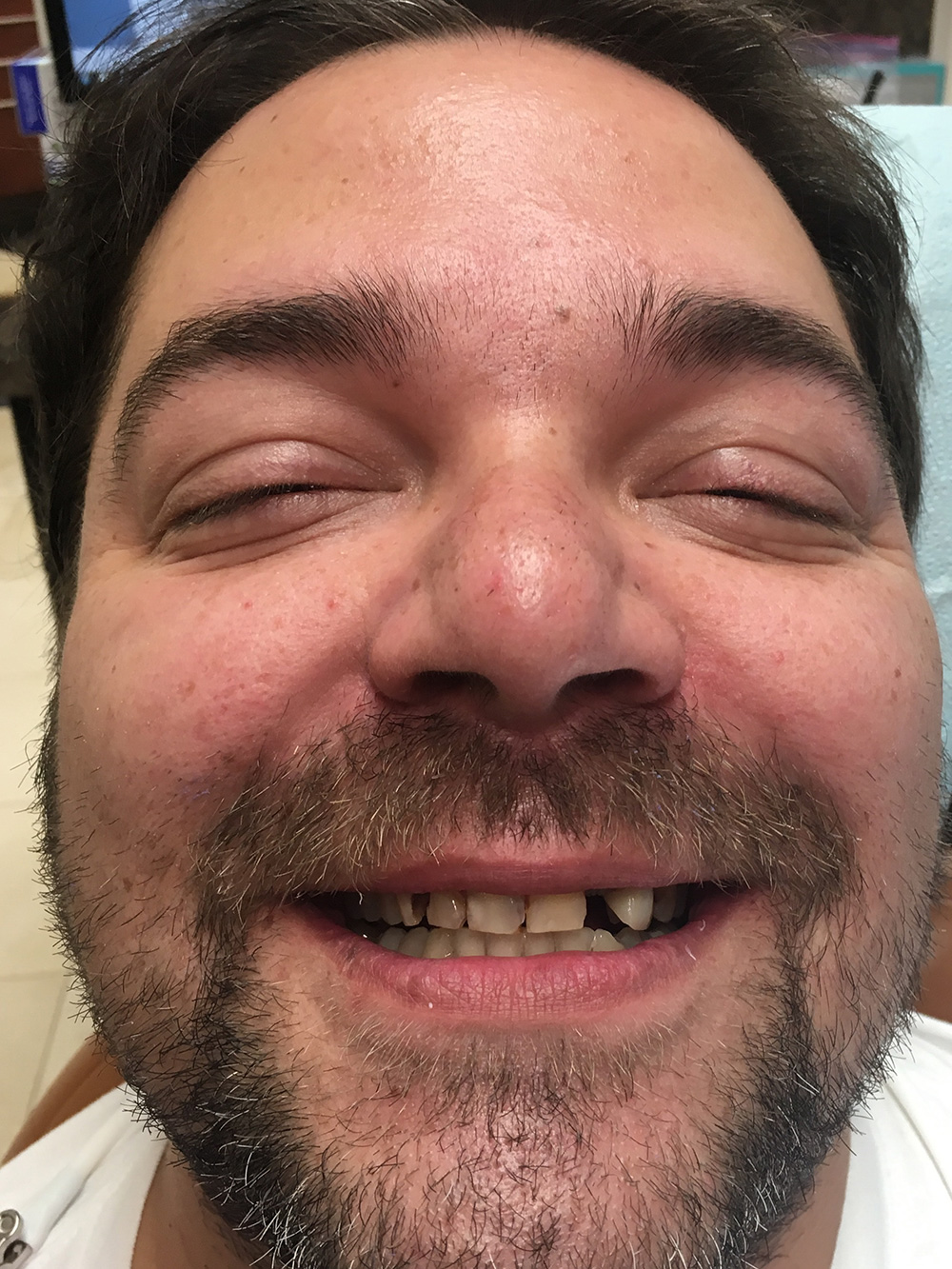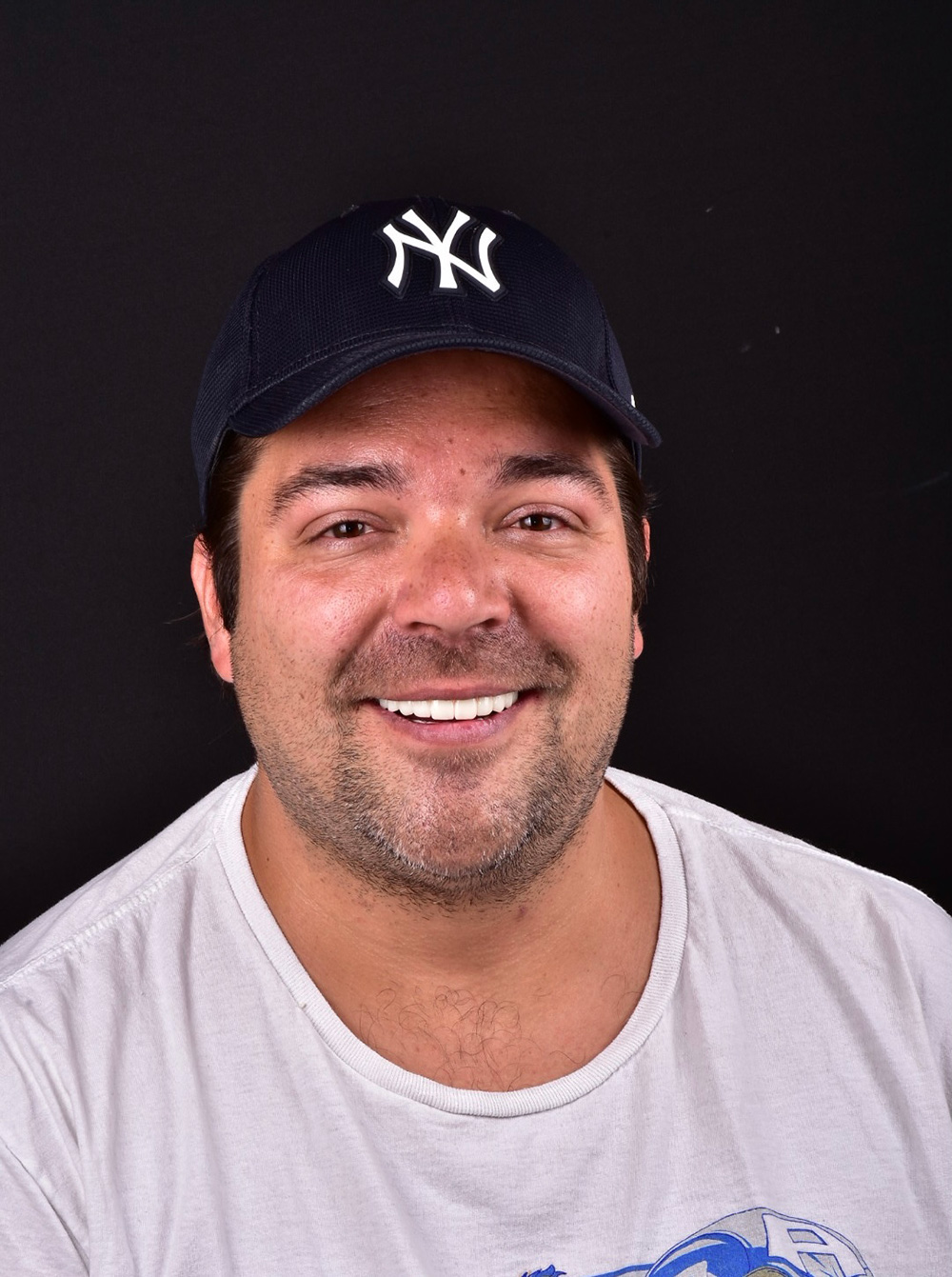 "Thank you Dentistry of South Florida for helping me achieve this amazing smile!! I had my upper and lower teeth completed with them and I can't say enough about how happy I am. Most important, I can eat all the foods I missed for so many years!"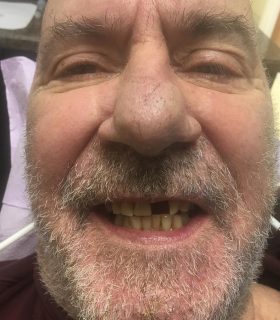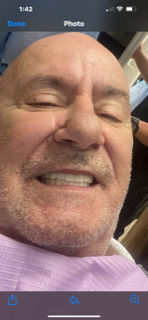 Case Study: Full mouth extraction with 5 implants on the upper and 5 on the lower with fixed hybrid prosthetic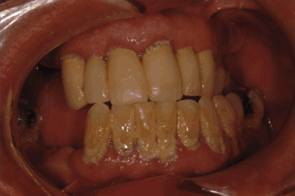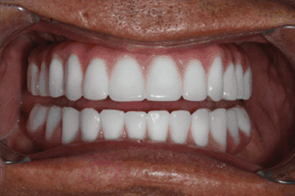 ALL TREATMENTS ARE COMPLETED WITHIN 24 HOURS!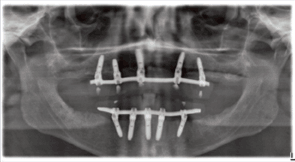 All on 4 Dental Implant FAQs
Don't let your nerves hold you back from A Whole New Smile
Finding it harder and more painful to wear his loose removeable dentures, our patient opted for an All-on-4 fixed implant treatment.